Southern Baptist Messianic Fellowship
2018 Annual Meeting In Dallas, TX.
Please Check This Page For
Meeting News Updates
This Page Will Change As News Becomes Available
---
Come to the Dallas Encampment
Disciples Making Disciples
Who Make Disciples
SBMF Annual Meeting News From Your President And Servant
This year we will be meeting at the
At TGI Fridays for an "Oneg" Luncheon
and our 2018 SBMF Annual Meeting is during lunch
starting at 12:00 PM on June 10th. Pre-registration is required.
We scheduled this event on this day so our members would not need to miss services at their congregations.
---
Good News - Encampment is Coming in June:
Let us hold fast the profession of our faith without wavering; (for he is faithful that promised;) And let us consider one another to provoke unto love and to good works: Not forsaking the assembling of ourselves together, as the manner of some is; but exhorting one another: and so much the more, as ye see the day approaching. [Hebrews 10:23-25 KJV]
We pray that all is well with you. G-d is so good. Be healthy, be safe, be blessed, be found in Yeshua Ha'Mashiach.
---
News Flash:
Come to the Dallas Encampment This June 2018
Join us for our 2018 SBMF Annual Meeting at TGI Fridays at 1713 N Market St, Dallas, TX 75202. Lunch will start at 12:00 PM on June 10th. The SBC Pastors' Conference starts that evening at 6PM and all day on June 11th. The SBC Annual Meetings are June 12th & 14th. We will set up our section of the Many Faces of SBC Booth on June 9th. Call our SBMF President Ric Worshill for the time we will be setting up the booth.
---
Now that 2018 is here it's time for our members to renew their memberships to the fellowship. If you plan on being a member of the SBMF for 2018 please send in your renewal check. If this is not possible at this time please submit it by our June Annual Meeting. This is a good time for interested people to become members of the SBMF.
If your membership is not up to date please send your check to SBMF, in care of our treasurer, Rabbi Hal Garrett at 406 Eastwood Cir. Walnut Ridge, AR 72476.
Here is the membership schedule:
Individual Memberships: $25 per year
Congregational Memberships: Up to 50 Members & $250 / 51 - 100 Members - $350
All active SBMF members and the members of any active SBMF affiliated congregations, with dues paid are entitled to be a members of the Lausanne Consultation on Jewish Evangelism. As active members of the SBMF you can be placed on the LCJE email list. LCJE North America 36th Annual Conference will be combined with LCJE International Conference for 2019. For more information go to http://lcje.net/Toronto2019.html. This LCJE event will be held on August 11-16, 2019 in Toronto, Canada.
Please send your address, phone number and email address with your membership check. For congregational group members please submit a list of those who want to receive LCJE news and publications. We need the address, phone number and email address to pass them on to the LCJE International.
As you know we are members of the SBC Executive Committee, Convention Advancement Advisory Council. Our president, Ric Worshill, is serving on that advisory council.
There are some photos of our meetings and the SBC Many Faces of SBC Booth activity.
We will be serving in the SBMF part of the SBC Many Faces of SBC Booth until the afternoon of June 11th - 13th.
Exhibit Floor Booth Activity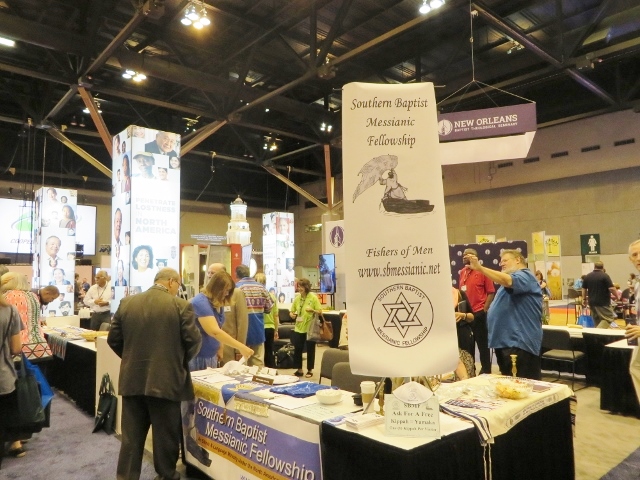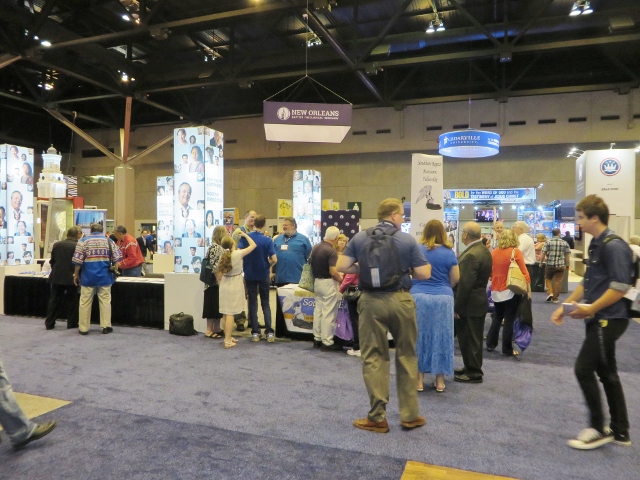 If you have questions please contact us.
---
Lodging Information:
Making your lodging reservations for the SBMF Annual Meeting.
The SBMF Annual meeting will be coming up soon in Dallas, TX. We recommend that you contact the SBC Housing Agency for reservations.
Go to
http://www.sbcannualmeeting.net/sbc18/
to make housing reservations.
Contact SBMF President Ric Worshill for lodging advise.
---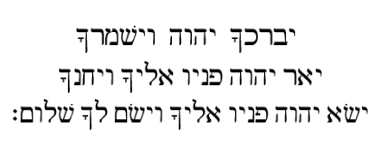 The L-rd bless you, and watch over you; The L-rd make His face shine on you, and be gracious to you; The L-rd lift up His countenance on you, and give you peace. [Numbers 6:24-26]
Shalom Alechem