Southern Baptist Messianic Fellowship
2011 Annual Meeting In New Orleans, LA. Area
Please Check This Page For
Meeting News Updates
Page Updated 06/14/12
This Page Will Change As News Becomes Available.
Come to the SBMF Encampment this June in New Orleans, LA. Two days of wonderful worship, praise, study, teachings and fellowship.
Let us hold fast the profession of our faith without wavering; (for he is faithful that promised;) And let us consider one another to provoke unto love and to good works: Not forsaking the assembling of ourselves together, as the manner of some is; but exhorting one another: and so much the more, as ye see the day approaching. [Hebrews 10:23-25 KJV]
---
The 2012 SBMF Encampment
Will Be Meeting At:
First Baptist Church in Kenner
1400 Williams Blvd. Kenner, LA 70062
Fellowship Hall on 14th Street
Church Office: 504-466-5381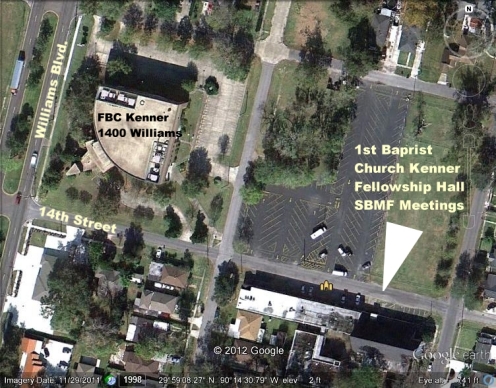 June 15th to the 16th, 2012
This Years Theme: Discipleship
Your SBMF Leadership is working on the details of our next annual meetings. Please check this page for further information, yet to come.
We pray that all is well with you. G-d is so good. Be healthy, be safe, be blessed, be found in Yeshua Ha'Mashiach.
---
SBMF Annual Meeting News From Your President And Servant
Dear fellow workers in Messiah's fields:
We are continuing the same order of our meetings this year, as last year. In order to 'leave on the right note', we will be moving the Business Meeting to Saturday afternoon, and having a Havdalah / Praise and Worship service in the evening.
This year we have changed the process of membership. This was voted on last year and the constitutional amendment will be added to our constitution this June. Our newly revised constitution is in the process of being compiled and written. We hope to have the final copy available to present at this next SBMF Annual Meeting. The single membership is in effect until our meetings in New Orleans. After during this meeting the group membership fees will apply to congregational membership.
Individual membership will still cost $25 per year.
Congregational membership of a congregation of up to 50 people will cost $250 per year. With this type of membership we will need each congregation to submit a list of those members names, addresses, phone numbers and email addresses, who wish to be listed as SBMF members.
For a congregation of 50 to 100 members the congregational membership cost will be $350 per year. With this type of membership we will also need each congregation to submit a list of those members names, addresses, phone numbers and email addresses, who wish to be listed.
I am looking forward to being with brothers and sisters in Messiah.
May you be blessed! See you in June!
Rabbi Mike Saffle, President SBMF
---
The SBMF needs your help. Please send in your membership dues to our SBMF treasurer Marjorie Bohning, 5943 N. Kansas Ave. Gladstone, MO 64119.
Also please consider donating to help with the costs of the Annual Meetings and the 2012 exhibit floor booth project. We need to print up brochures and handouts to give to the visiting attendees. Please let us know if you would like to have your ministry listed as a resource for the local Church.
The SBC, North American Mission Board (NAMB) has secured a booth for all the SBC Ethnic Ministries called, "Many Faces Exhibit of the SBC". Our booth activity in the past has been a wonderful networking resource for the SBMF. We meet local church leadership people who can help us send missionaries and plant Messianic congregations. This year all the ethnic ministries of the SBC can come together to make new friends and tell the Brothers and Sisters about our specific evangelism outreaches.
We thank our Brothers and Sisters at NAMB for all the help that have and are giving us, day by day, throughout the years. What a blessing they have been to our fellowship.
Please make your donations and membership dues payable to the SBMF and mail it to our treasurer Marjorie Bohning at 5943 N. Kansas Ave. Gladstone, MO 64119.
---
First Baptist Church in Kenner
1400 Williams Blvd. Kenner, LA 70062
Church Office: 504-466-5381
Fellowship Hall on 14th Street Between
Clay Street and Compromise Street
1.5 Blocks East of Williams
Park in the parking lot.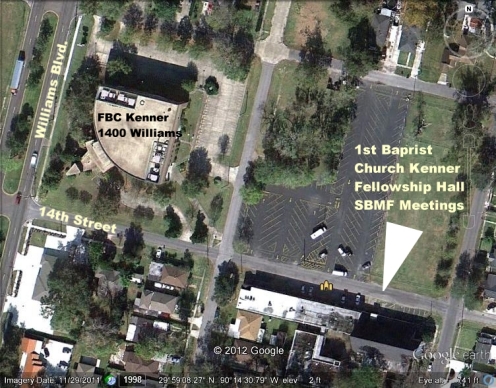 Directions: http://www.fbckenner.org/directions.html
---
Come join us as we worship together, Jew and Gentile, one Body and one spirit. Please check our SBMF News Pages, on our web site, about this function. There may be changes to the meeting details.
On Erev Shabbat, Friday evening June 15th, we plan to have an evening worship service with worship music and a teaching. The speaker for this event will be announced later.
This will begin at 7:00pm.
Our Saturday June 16th meetings will be a combination of music worship, teachings and a business meeting. Here is the tentative schedule.
8:00 am Setup and Worship Team Warm Up
9:30 am Music Worship (Rabbi Stuart Lee)
10:00 am Speaker - Sam Nadler (Discipleship; Building Healthy Ministries and Congregations)
12:00 pm Lunch, Off Site (Off Site, but that may change)
1:30 pm Music Worship (Rabbi Stuart Lee)
2:00 pm Q & A with Dr. Sam Nadler (or as you need to use it)
3:00 pm Business Meeting Worship & Prayer (Rabbi Stuart Lee)
3:15 pm SBMF Annual Business Meeting
5:00 pm Dinner, Off Site, (Independent & off site)
7:00 pm Havdalah Service - Mike & Connie Saffle
7:15pm Music Worship (Rabbi Stuart Lee)
7:45 pm Preaching by the SBC representative to Israel.
8:45 pm Closing Worship Songs and Announcements
9:30 pm Meetings end.
We will close the room after cleaning up at about 10:00 pm
Please join us for this wonderful time of worship. praise, study, and fellowship.
---
The SBMF Annual Meeting Music Worship Leader will be:
Rabbi Stuart Lee
Rabbi Stuart Lee , a Messianic Jewish believer in Christ, has been serving G-d in music worship for over 20 years. "My desire and goal as a worship leader is to remind people that we serve and worship a holy G-d who is more than we can ever fathom. Sometimes I feel that we take G-d for granted and go about our week without ever encountering Him and recognizing Him for the Holy One that He is," Stuart says.

Stuart presently serves as a worship leader at the Rock of Israel Messianic Congregation in Long Grove, Illinois. Stuart served as Associate Rabbi (Pastor) of a Messianic congregation in Lake County Illinois for several years.
Stuart first began serving as a worship team member and as a Cantor in the fall of 1987 at Congregation Adat haTikvah in a very Jewish neighborhood of Chicago. He later went on to serve at Congregation B'nai Maccabim in Highland Park, IL for eight years and from there went on to plant a Southern Baptist Messianic Jewish Congregation called B'nai Or for seven years where he was ordained as a Worship Pastor.
Stuart and his wife Debbie have been married for 17 years and reside in the northern suburbs of Chicago.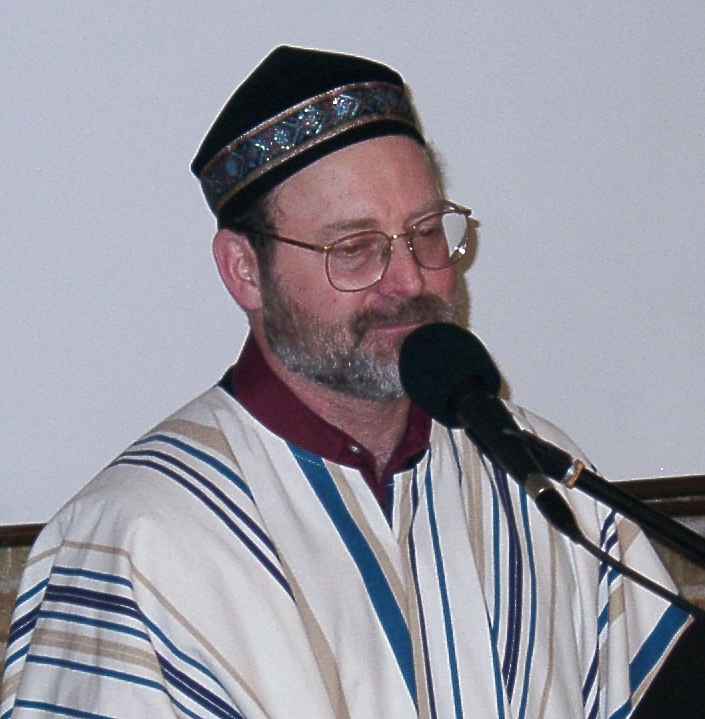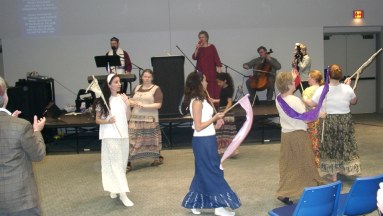 ---
The 2012 SBMF Guest Speaker will be:
Rabbi Sam Nadler - Word Of Messiah Ministries
Rabbi Sam Nadler will be teaching: Discipleship, but of a balanced messianic approach, especially as to congregation planting.

Sam is a dear brother and a good friend of the Southern Baptist Messianic Fellowship. He has compiled a congregational planting training program that is a powerful addition to the SBMF, New Works Leadership" discipleship program. In December there was a congregational leadership boot camp at the Word of Messiah facilities where several of our members attended.
Sam is a Jewish believer in Jesus who has a passion to communicate the Good News to his people, and to see discipleship established in Jewish communities around the world. Raised in New York City according to Jewish tradition, Sam hungered for what the Messiah of Israel alone can give: atonement and new life. After finding Yeshua (Jesus) as his Messiah, Sam has been in full-time service for Him since the early 70's. First as a leader with Jews for Jesus, he established their New York City ministry. Later as President of Chosen People Ministries, he established international outreach, discipleship programs, congregational planting and leadership development in Israel, the Ukraine, Germany, South America, Canada as well as the United States. As president of Word of Messiah Ministries, Sam is continuing to develop leaders & outreach to make a world-wide impact for the Gospel among his Jewish People.
Brother Sam will be speaking on on Shabbat (Saturday), during the day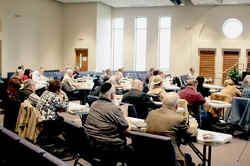 December Boot Camp - Photo property of Word of Messiah Ministries
---
The Erev Shabbat Worship Teaching Will Be Given By:
Brother Mike Saffle (2011 SBMF President and Congregational Leader of Shalom Adonai Messianic Fellowship, Wichita, KS.)
Brother Mike Saffle has served for three years as the President of the Southern Baptist messianic Fellowship.

Rabbi Mike's duties with the SBMF include coordinating new works, getting helpers assigned to the appropriate areas, and spreading the word about the SBMF to our brothers and sisters both inside and outside the SBC umbrella. Brother Mike spoke last year at out Annual Meetings. Mike will be speaking on Erev Shabbat (Friday evening)
Rabbi Mike's heart is for the lost. His love for Israel and her people is matched only by his desire for all lost people, both Jew and Gentile, to come to faith In Yeshua. Mike knows that the Enemy of the soul, Satan, desires to destroy the Jewish remnant, because if he destroys the remnant, then he defeats G-d's Promise.
Mike is helped in his ministry by his wife of 24 years, Connie.
Mike is the Rabbi/Pastor of Shalom Adonai Messianic Baptist Fellowship, located in Wichita, KS. He serves as the President of the SBMF, and also as a Chaplain at the Wichita Juvenile Detention Facility and Union Rescue Mission. His 'paying job', Special Education teacher for PrairieView Mental Health Hospital, provides additional ministry opportunities. He has been in Messianic Ministries for about 14 years.
---
Our Havdalah Evening Teaching will be given by:
Herbby Geer, The SBC Representative to Israel.
Brother Hrebby lives and serves in Israel as the Southern Baptist Convention Representative to Israel. Brother Herbby is a good friend and a long time member of the SBMF.
---
The Southern Baptist Messianic Fellowship works along side several Jewish evangelism ministries. We are pleased to announce that we have a developed partnerships with Jews for Jesus, UMJC, Chosen People Ministries, the Association of Messianic Congregations, New Covenant Forum, Light of Messiah Ministries, Word of Messiah Ministry, several SBC Church Planting Strategists and brothers from the Russian and Polish Messianic ministries. Please come join our brothers and sisters at the Southern Baptist Convention Annual Meeting in New Orleans, LA.
So come and worship with us this June.
---
We look forward to a wonderful time in Worship, learning and fellowship. Come to New Orleans and spend time with us as we work together to build up the saints to bear fruit.
Please check this SBMF News Page for potential changes. We don't want you to miss any of the blessings of the Pastors Conference or the SBC Annual Meetings. http://www.sbmessianic.net/2012SBMFAM.shtml
Please let us know if you are going to attend. We need to make plans for the size of the meeting room and refreshments. Contact The SBMF
---
Lodging Information:
Making your lodging reservations for the SBMF Annual Meeting.
Brother Hal Garrett has been searching for lodging deals for us during our SBMF annual meetings, the SBC Pastors Conference and the SBC Annual Meetings in New Orleans, LA. If we book a minimum of 10 rooms we would be eligible for group rates. This requires that all the people who rent rooms will need to stay one entire week to get the rates above and also for the group rates. We need at least 10 rooms for the week, checking in on June 14th and checking out on June 21st. This is a good deal if you intend to stay for the SBC Annual Meetings or serve in the SBMF Booth Project on the SBC exhibit floor. There may be rooms available for stays less than a week, but the rates would be a little higher. We will need to make these reservations as soon as possible. Please pray about this and let us know ASAP.
The Metairie Extended Stay Inn & Suite, at 3300 I 10S Service Road, Metairie, LA 70001 (7.98mi from SBC Annual Meetings). Please contact them for reservation on-line at: http://www.extendedstayamerica.com/hotels/new-orleans-metairie.html or by telephone at 504-837-5599. We have seven (10) rooms reserved. There may be other rooms available. If you need a roommate for your stay please contact Brother Hal Garrett at halg@att.net. He will keep a list of the requests and connect you with that person. If you stay at this motel please let the staff know that you are with the Southern Baptist Messianic Fellowship group.
There are several other motels in the area that are not on the SBC lodging list. We can help with making recommendations to you.
We are meeting, in Kenner, a short distance from the
Louis Armstrong, New Orleans International Airport.
You will need to arrange land transportation to and from the SBMF and SBC meetings. Some of us will have vehicles there during our stay. Some rides to and from the Extended Stay will be available.
The 2012 SBC Pastors Conference and Annual Meeting, will be held at, Ernest N. Morial Convention Center, 900 Convention Center Blvd. New Orleans, LA. 70130
We also recommend that you look at the SBC Housing page if you plan on attending the SBC Pastors Conference and the SBC Annual meeting.
Clich this link for SBC Housing Information to make housing reservations.
---
---

This Site Is Under Construction
---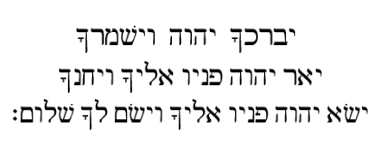 The L-rd bless you, and watch over you; The L-rd make His face shine on you, and be gracious to you; The L-rd lift up His countenance on you, and give you peace. [Numbers 6:24-26]
Shalom Alechem